APRIL 2014 #2

TAOL is out now ! 6 songs, classy diy cover, buy it ! 6,66 euros of pleasure and pain !
TAOL sont dehors maintenant! 6 chansons, la couverture de diy chic, l'achètent! 6,66 euros de plaisir et douleur !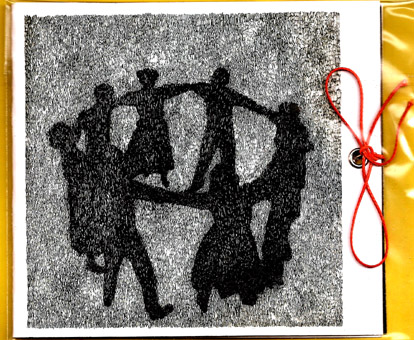 Two songs here.
... and some gigs very soon:
... Et quelques cabriolets(concerts) très bientôt :


APRIL 2014
Well ... finally, 2014 doesn't look so great... for now !
Bien ... finalement, 2014 n'a pas l'air si grand(super) ... pour le moment!



NEW TAPE OUT ! MAGNETIC HIPPIE VOLUME 3 !
After 4 years of hard work, we're proud to present this masterpiece of mongo-voodoo-rock n' roll !
Live recordings, weird songs, various noises and lonely demos !
Green cover, c30 tape.
Après 4 ans de travail acharné, nous sommes fiers de présenter ce chef-d'œuvre de mongo-voodoo-rock n ' le rouleau!
Enregistrements vivants, chansons bizarres, bruits divers et démonstrations solitaires!
Couverture verte, c30 bande.
BUY IT !
ACHETEZ-LE!

or ask
bigbadgepetoNO@SPAMgmail.com
for a more specific deal (well hidden cash & trades are wellcome)
Ou demandez à bigbadgepetoNO@SPAMgmail.com un accord plus spécifique (l'argent bien caché et les affaires sont wellcome)
The new album is coming very soon, artwork is almost achieved,it should be over in a couple weeks.
Le nouvel album vient très bientôt, l'oeuvre d'art(l'illustration) est presque réalisée, cela devrait être fini dans deux semaines environ.
This creepy website will mutate soon.
Ce site Web effrayant subira une mutation bientôt.
END OF 2013
CHRISTMAS TIME AGAIN! TWO YEARS SINCE LAST UPDATE !
2013 was horrible. 2014 will be great.
New album is coming soon. It will be called TAOL. See you soon.


FÊTES DE NOËL DE NOUVEAU! DEUX ans DEPUIS LA DERNIÈRE MISE À JOUR!
2013 était horrible. 2014 sera grand(super).
Le nouvel album vient bientôt. Il sera appelé TAOL. À bientôt.


DOWNLOAD FULL RELEASES AS .RAR ARCHIVES
Téléchargez sorties pleines(COMPLÈTES) comme .RAR Archives-Press-media 2006->2017

| | | | |
| --- | --- | --- | --- |
| | | | |
| WHITE CUNT HIPPIE | MAGNETIC HIPPIE #1 | FIRST ALBUM | FILTHY GIFT EP |
Contact
welldonedumboyz
and the Satanic Verses:
bigbadgepetoNO@SPAMgmail.com

or
lordgxgonzoNO@SPAMgmail.com
or
fifiskyNO@SPAMneuf.fr